---
By becoming a monthly donor, you are contributing to one of the most hopeful rescue missions for a tree species on the brink of extinction.
Why give monthly?
It's impactful - Your monthly gift provides a reliable source of funding for TACF's operations and ongoing research to develop a blight-resistant American chestnut tree.
It's secure - Your secure gift is automatically withdrawn every month. If your situation changes, you can adjust or cancel at any time.

It's convenient - Your monthly gift will be deducted from your debit/credit card on the same day of your initial donation. You will receive an end-of-year giving statement for tax purposes.
It's paperless - Your monthly gift is an environmentally friendly way to support TACF's research year-round.
Receive our latest updates - Benefits include subscriptions to TACF's award-winning Chestnut magazine three times a year and our eSprout newsletter.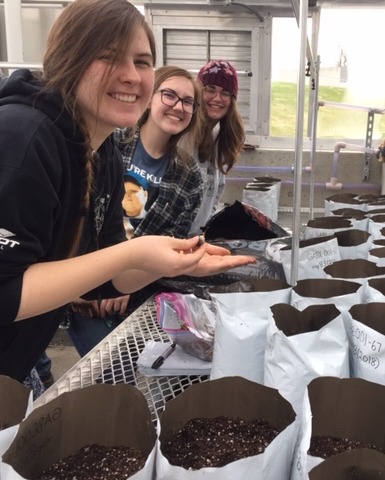 About your donation
Donations are tax-deductible to the full extent allowed by law. Your online donation supports our mission to return the iconic Ameican chestnut to its native range.
You can also make a donation by mail. Send check or money order to:
The American Chestnut Foundation
50 North Merrimon Avenue, Suite 115
Asheville, NC 28804
*We can only accept direct donations within the United States or Canada. If you are located outside the U.S. or Canada, your donation can be made through Network for Good.